Spicer's Smoking Wood: The Smoke Squad
What will you get when you sign up for The Smoke Squad?
A never ending stream of premium smoking wood delivered to your door
10% discount on all recurring orders
Free shipping on all recurring orders 
Early access to limited quantities of specialty woods such as Apple, Cherry, and Beech
Automatic Entry into future giveaways such as carving knifes, cutting boards, firestarters, and more!
Take Your Cooking To The Next Level
When you use our debarked wood, you get more heartwood, and more heartwood means more flavor. More flavor means more people will be asking you for the "secret sauce" and more people dying to get invited to your barbecues. 

Tired Of Overpaying For Mediocre Wood?
Your search for premium smoking wood ends here! After you sign up for The Smoke Squad you'll never have to worry about having a reliable source again.
This Was Made For Pitmasters
As an aspiring Pitmaster myself I understand the struggles that you face in regards to finding quality wood and fire management! I cook with this wood on a weekly basis and that helps me to be sure that every piece of wood that we ship out meets our strict quality standards and is ready to burn hot and clean. 
Get Early Access to Specialty Woods!
In the future we will be offering a multitude of different specialty woods in limited quantities, and all members of The Smoke Squad will get the first chance to buy those woods! Woods like Cherry, Beech, and Apple will all be available in the near future, but they wont last long!
Your Quest For Thin Blue Smoke Ends Here
If you have struggled to achieve the thing blue smoke that everyone talks about, Spicer's Smoking Wood is for you! We naturally cure all of our splits until they are 22% moisture or lower. This means that when given proper airflow they will burn hot and not smolder! 
Thin blue smoke is achieved by maintaining a small hot fire. Our splits are cut down to the perfect size to do exactly that.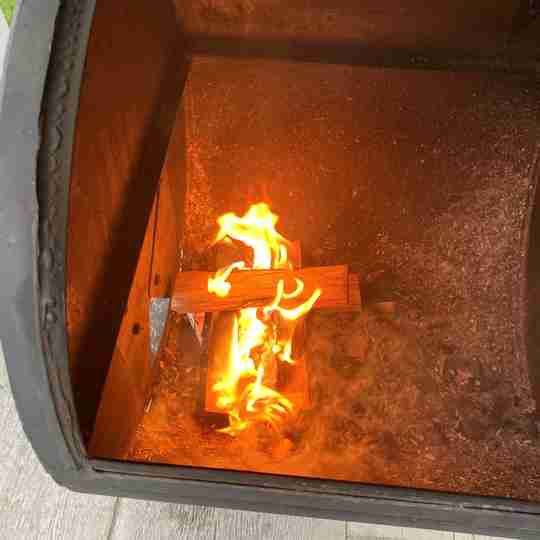 How to Sign Up:
Click Join The Squad below and pick out your favorite product. Then click Subscribe & Save and pick how often you'd like to have your package delivered. After that complete the checkout and you will be subscribed!
If you would like to pause or cancel your subscription at any time you can easily do that by emailing us at spicerssmokingwood@gmail.com. If you would like to switch up what type of wood you get from month to month we are happy to facilitate that as well, just drop us an email!